DIGITEN Temperature and Humidity Controller Digital Thermostat Plug-in Temperature Controller Humidity Control Outlet for Homebrewing Greenhouse Reptile Germination (UK Plug)
🌱【Convenient Design】Plug and play, easy to use.

🍾【Dual Relay Output】Be able to control temperature and humidity at the same time.

🍄【Safety】It is with temperature calibration and compressor delay which can protect your cooling equipment.

🧀【Calibration】Supporting calibration, compressor delay and saving reset setting values. Centigrade or Fahrenheit degree display, easy to set.

🦎【Multiple Use】Widely used for home brewing (refrigerator), fermentation, greenhouse, terrarium, reptile, planting (mushroom), meat storage and cooking, ventilator fan, crawl space, turtle enclosure, curing chamber, snake cage, tobacco cage, etc.

DIGITEN Temperature & Humidity Controller
Plug and play design, easy to use.

Be able to control temperature and humidity at the same time.

Be able to connect with refrigeration/ heating and humidifier/dehumidifier equipment at the same time.

Be able to display measured temperature/humidity and set temp/humidity at the same time.

Heating/Cooling function could be set separately for refrigeration and heating to protect temperature controller from violent change. Same as humidity Control.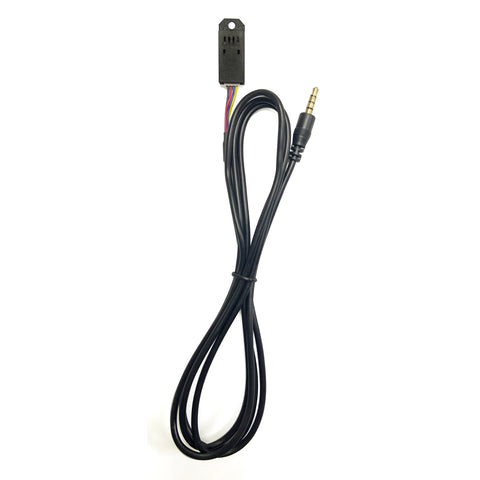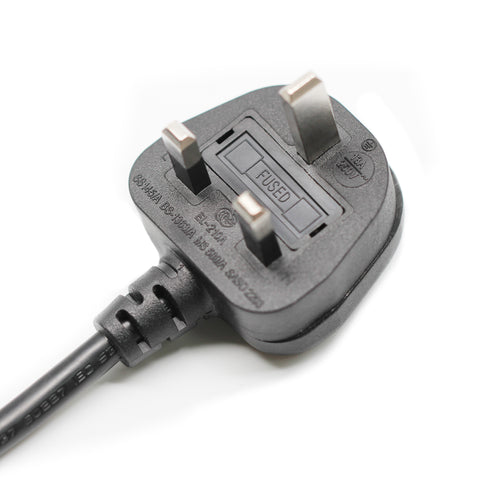 Temperature Control Range: -40~120℃/ -40~248℉

Humidity Control Range: 1-100%RH

Temperature Accuracy: ±0.3℃/±0.3℉

Humidity Accuracy: ±2%RH

Temperature Relay Contact Capacity: 15A, 100-240VAC

Humidity Relay Contact Capacity: 10A,100-240VAC

Power Cord Length: 120cm

UK Standard Reliable 3-Prong Outlet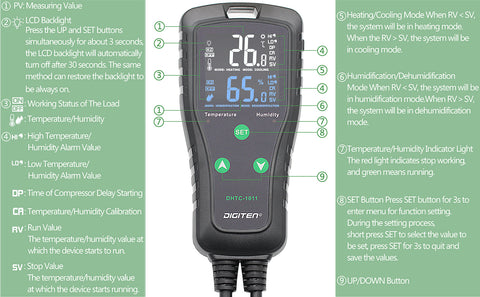 It can be used as over temperature protection and automatic temperature and humidity control system for various electric appliances such as equipment for home-brew, pet breeding, incubation, room temperature and humidity control, culture and fermentation equipment, wine cellar temperature and humidity monitoring equipment, etc.
a. A comfortable choice to make an warm and comfortable growth environment for reptiles incubating, like lizards, turtle, snake, spider and so on.
b. It's ideal to control the temperature and humidity for indoor planting, grow tent, etc.
c. It is perfect for your set up to keep wine or kombuchat at a perfect temperature.